Challenges facing SDG 2030 deadline for safe water and sanitation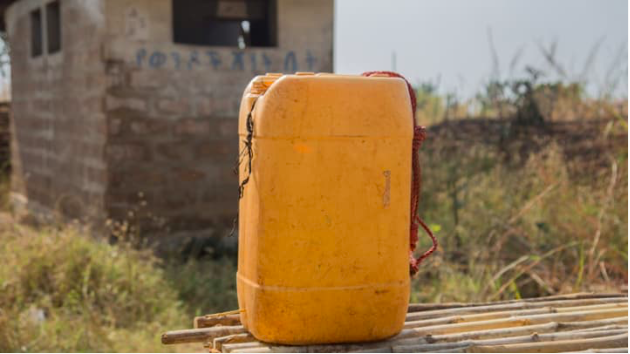 CANBERRA — Under goal six of the Sustainable Development Goals, governments are committed to targets for clean water and sanitation by 2030 — including universal and equitable access to safe and affordable drinking water, sanitation, and hygiene.
In the lead up to a High-level Political Forum held at the United Nations in July, which discussed progress and challenges on a range of SDGs, including goal six, WaterAid Australia drew attention to the challenges of achieving the objective. 
By analyzing the most recent data from the World Health Organization and the United Nations Children's Fund, which shows the percentage of the population in each nation with access to basic water and sanitation, WaterAid showed that the goal is unlikely to be achieved by 2030. The current rate of progress will see centuries before universal access to basic water and sanitation is achieved.
Further analysis of the source data, which shows progress achieved on a range of water and sanitation indicators between 2000 and 2015, suggests that only 21 countries are on target to achieve basic water and sanitation services for their entire population. Meanwhile, 68 countries have seen progress on targets decline since 2000.
Responding to environmental and political obstacles, as well as the challenges created in getting the last percentage of the population across the line for basic water and sanitation services, are barriers governments are being asked to urgently deal with, to ensure SDG 6 can be achieved.
Which countries are achieving targets?
Of the 21 countries that have achieved, or are on track to achieve, basic water and sanitation access for the entire population, only three countries classified as developed countries are expected to achieve both basic water and sanitation targets — Australia, Estonia, and Portugal.
There are also developing countries that have made major gains between 2000 and 2015, including Laos, Sri Lanka, Tokelau, and Vietnam. Based on the current rate of progress, these countries are expected to provide basic water and sanitation services for the entire population by 2030.
According to the data, Laos has been one of the biggest achievers. In 2000, less than half of the population had access to basic water and just over a quarter of the population had basic sanitation. By 2015, more than 80 percent of the population had access to basic water while almost three-quarters of the population had basic sanitation.
Based on its current rate of progress, Laos is projected to achieve national access to basic water and sanitation by 2024.
Vietnam is another success story according to the data. In 2000, almost a quarter of the population — most of them living in rural areas — were missing out on basic water access, with nearly half without basic sanitation. By 2015, more than 91 percent of the population had access to basic water, putting the country on track to achieve universal basic water access by 2025.
Now, just under 80 percent of the population has access to basic sanitation — with huge gains made in rural Vietnam. By 2028, the country is projected to achieve universal access based on current progress.
Which countries are in decline?
A concerning trend in the data is countries moving backward on access to basic water or sanitation for populations between 2000 and 2015. These include a wide range of nations: Bermuda, Jordan, Niue, Papua New Guinea, Serbia, Slovenia, and Zimbabwe.
In 2000, Papua New Guinea had enabled 36.7 percent of its population to access basic water and 18.7 percent basic sanitation. By 2015, this number had declined to 36.6 percent and 18.6 percent respectively — small declines by percentage but major barriers to achieving universal basic and water access by 2030.
Other countries started 2000 with a major percentage of their population having accessible water and sanitation, only to drop.
In 2000, Nieu, for example, was providing more than 99.2 percent of its population with access to basic water and 100 percent of its population with access to basic sanitation. Fifteen years later they had both declined — basic water coverage declined to 98.2 percent and basic sanitation to 97.8 percent.
In 2004, Nieu was hit by the worst cyclone on its record, Cyclone Heta, which is likely to have played a role in the decline of water and sanitation. This demonstrates the challenges of natural disasters, conflict, and more, in the ability to achieve the 2030 targets.
Where is progress slow?
For other countries, barriers come from two key challenges: Starting from a low base or slow progress in achieving the final percentage points.
Equatorial Guinea's population coverage of basic water rose from 48.9 percent in 2000 to 49.6 percent in 2015 — an average improvement of 0.05 percent each year. Based on this rate of progress, Equatorial Guinea will achieve national coverage for basic water by 3119.
The challenge for Equatorial Guinea is in rural areas. While water coverage for urban regions is dramatically improving — with total coverage expected to be reached by 2037 in urban areas — coverage is worsening in rural areas, dropping from 39.9 percent coverage in 2000 to 30.5 percent in 2015. For basic sanitation, the entire nation is moving backward.
Similarly, Eritrea has a long road ahead. Beginning in 2000, data shows just 16.8 percent of the nation had access to basic water and 7.5 percent access to basic sanitation. By 2015, these numbers had improved, increasing to 19.3 percent and 11.2 percent respectively. But this slow rate of improvement projects that basic water will be provided to the entire population by 2507 and basic sanitation by 2374.
For Vanuatu, the rate of progress on water will see the country just miss the 2030 deadline. Vanuatu is projected to achieve national coverage by 2031. Just over half the population had access to appropriate facilities for basic sanitation in 2015, but with an annual progress of 0.2 percent, the country is projected to achieve basic sanitation targets by 3468.
These three nations also face other challenges.
Equatorial Guinea faces political challenges under the dictatorship of President Teodoro Obiang Nguema Mbasogo who seized control of the country in a 1979 military coup. Eritrea has faced conflict with neighboring countries, U.N. sanctions, and droughts. And Vanuatu faces the impact of natural disasters, with Cyclone Pam causing widespread devastation in 2015, as well as the high cost of delivering services to the Pacific region.
At the time the data was collected, Puerto Rico was struggling to provide basic services to the last 3 percent of its population, in both water and sanitation. In 2015, basic water coverage had increased from 97.1 percent to 97.1. Yet, because the annual rate of growth averaged 0.003 percent, Puerto Rico was predicted basic national water access by 2773, with basic sanitation predicted by 2443. The data does not take into account the impact of Hurricane Maria, which devastated Puerto Rico last year, on basic water and sanitation availability.
Despite national basic water coverage, 1 percent of  Germany's population has no access to basic sanitation. The country's slow rate of progress means universal coverage is projected by 3753.
Belgium too struggles with slow progress. While nearly the entire population has access to water now, national basic sanitation is projected to be achieved by 4817.
Addressing the challenges
Achieving universal basic water and sanitation services by 2030 are hampered by a range of local factors. Although projections show the challenging road ahead for water and sanitation, they do not factor in additional challenges — such as future natural disasters, conflicts, and economic crises — have in achieving universal access targets.
With data at hand showing the gravity of the challenge, it is hoped that better practices might be developed, through planning and policy, to support universal access. By breaking the data down into in rural and urban coverage, it becomes evident where they exist: Commonly in rural areas.
At the conclusion of a High-level Political Forum, former President of the U.N. Economic and Social Council Marie Chatardová spoke on the challenges of water and sanitation coverage.
"We … held extensive discussions on the SDG 6 on water, 7 on energy, 11 on cities, 12 on sustainable consumption and production, 15 on life on land, and 17 on partnerships," she said.
"We came up with many recommendations … Those include establishing a 'blue fund' to support design and implementation of transboundary water management for SDG 6."
She highlighted the importance of partnering with the private sector and other new partners to achieve the goals. But whether the outcomes of the High-level Political Forum, including delivery of the proposed blue fund, will achieve significant changes in the projections is yet to be seen.
"For nations to be years off track in meeting the human right to water and sanitation is shocking," said Tom Muller, director of policy and programs for WaterAid Australia, prior to the political forum.
"The meeting of ministers at HLPF must result in more than just words of encouragement because we have only 12 years left to keep the promise made to those living without clean water or a decent toilet. Governments must prioritise water, sanitation and hygiene — the basic building blocks of any stable and prosperous community — ensuring proper financing is put in place to build a more sustainable country today and for future generations," he said.
WaterAid is calling on governments, donors, financial institutions, and the private sector to prioritize financing for water and sanitation and to integrate the provision of water, sanitation, and hygiene into strategies for education, health, and nutrition programs globally.
Experts are calling for more investment into research and programs to tackle stigma and barriers surrounding issues of sanitation.
"For every dollar spent on water and sanitation, on average $4 is returned in economic benefits, according to World Bank estimates," Muller said.
With one child dying every two minutes from diarrhea caused by dirty water, poor sanitation, and bad hygiene, according to WaterAid, more than a quarter of million children will die each year basic water and sanitation targets are not met — a figure unacceptable to both Muller and the objectives of the SDGs.
Learn more about the challenges the world is facing in achieving basic water and sanitation targets through our new tableau interactive.